CHAUFFEUR DRIVEN TOURS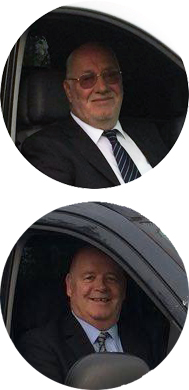 Our Cars & Drivers
We have introduced private cars and drivers to accommodate the smaller groups eg couple or up to 4 people who wish to take a day tour or longer break in Ireland. These cars are designed with comfort in mind and my experienced & knowledgeable drivers are available to meet & greet visitors at airports or ferry terminals. Allow us to take the hassle out of organising car rental and relieve the stress of driving on unfamiliar roads We also design itineraries that are tailor made to suit our guests needs. So if you are interested in a round of golf at one of our many championship courses, or wish to capture spectacular scenery or simply relax in one of Ireland's magnificent historic castles, allow us take care of your arrangements. Our coaches and cars are available for nationwide tours that include pockets of beauty off the beaten track. Please note: Our vehicles can accommodate up to 6 people.
Free quotes are available on request.
On booking why not tell us what genre of music you would like to listen to when travelling and would you like bottled still or sparkling water for your journey. Our drivers are all local and have an indepth knowledge of the areas. They also can tell you about local folklore, legend and a bit of blarney!
Please feel free to
contact us
if you have any quiries
---
Facilities
Click on an image thumbnail to display the full size image. Our cars are spacious and comfortable.
---
See what past visitors have to say about our range of Chauffeur driven tours…
"
Tom Mc Donald was a delight as a driver for our day-trip. He was waiting for us when we came down in morning. He was everything we could have asked for during the day: knowledgable, relaxed, a very smooth driver, and was happy to accommodate our requests. I would recommend him to anyone seeking a top class driver while visiting Ireland.
"
I cannot say enough about the customer service this team provides. Also traveling and sight seeing with someone who knows the area …priceless. Thank you for making our trip memorable.
"
This, our first trip to Ireland, was short (6 days), but Tom McDonald made it seem as if we saw all the loveliness the country had to offer during our stay. Although our itinerary was pre-planned, he understood if we wanted to change, shorten or allow us our own time to explore.